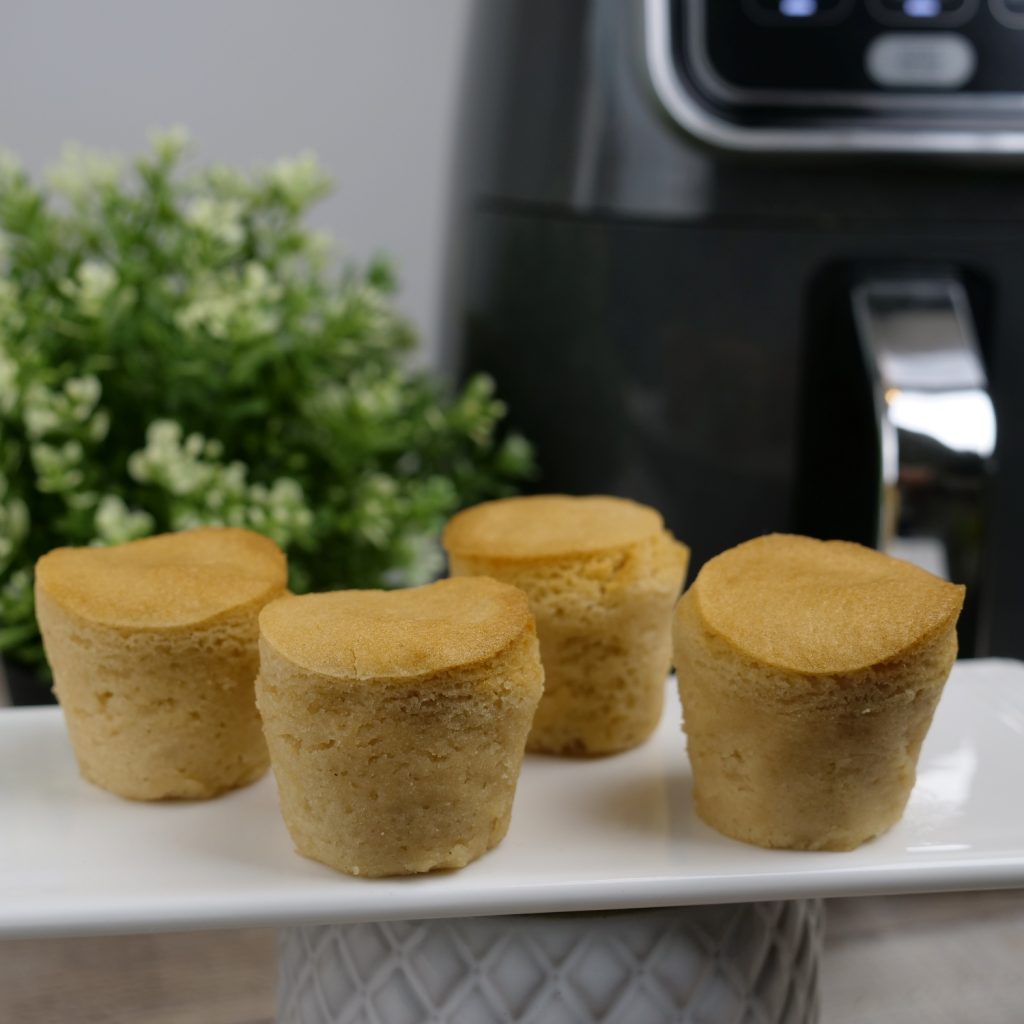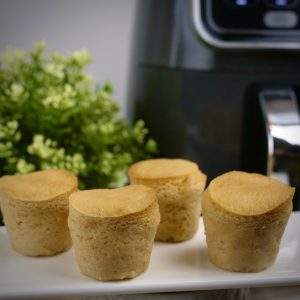 Gluten Free Eggless Dairy Free Vanilla Cupcakes In Air Fryer
Eggless Vanilla Cupcakes. Gluten free Vanilla Cupcakes
Cupcake without egg / Cupcake without Milk / Cupcake without Butter.
These SIMPLE GLUTEN FREE VEGAN VANILLA CUPCAKES are super moist and easy to make.
Ingredients
1/2

cup

(100 g) Superfine Sugar

1/2

cup

(120 ml) Water, room temperature

3

tbsp

(45 ml) Vegetable Oil

1

tsp

(5 ml) Vanilla Extract

1

tsp

(5 ml) Lemon Juice or White Vinegar

1

cup

(130 g) Gluten Free Flour (I used Robin Hood Gluten free all purpose flour blend with xanthan gum included, not sponsored)

1/2

tsp

(2 g) Baking Powder

1/2

tsp

(2 g) Baking Soda
Instructions
Grease a 7 cups silicone mold and set aside.

Hole: 2 inch (5 cm) diameter, 1.5 inc (3.8 cm) hole

Mold: 7 inch (18 cm) diameter mold

To a bowl, add sugar, water, oil, vanilla extract and lemon juice or white vinegar. Whisk until sugar is completely dissolved.

Sift in gluten free flour, baking powder and baking soda.

Mix until dry flour is no longer visible. DO NOT OVER MIX (mix until dry and wet ingredients are just combined).

Spoon batter into cupcake mold until 1/2 full.

Bake in air fryer at 325oF (160oC) for 15 minutes, or until toothpick inserted in the middle of cupcake comes out clean. No need to preheat Air Fryer.

Let cupcakes cool down in pan for 10 minutes. Then transfer cupcakes to wire rack to cool down completely.
Video